1 tag
1 down...
6 to go… I got my first pass letter yesterday for the CDS portion of the ARE.  Needless to say, that was an exhilarating moment to open the envelope and see that my efforts were not in vain.  Now on to the next section - Programming, Planning, Practice.  I have a feeling these things will get progressively more difficult just because things will start to run together.  BUT at least now,...
4 tags
1 test down
Last Saturday, I gained valuable experience: I took my first section of the Architecture Registration Exam (ARE) - the first of seven. I feel like I did okay - I left the testing center with a feeling of, uh, relief - I guess that's the best way to describe it. I had plenty of time to double check my answers on the multiple choice portion and triple check my graphic vignette solution. I...
2 tags
ARE
Ok architecture peeps - it's time for me to take the plunge and start taking exams… Obviously that makes me nervous - I hate taking tests. But getting past the psychology of it, I want to ask advice on the recommended studying techniques and ordering the exams. None of the sections stands out to me as a particularly easy one but things like structural systems have always been hard...
Architects & Gifts... a well thought-out breakdown... →
Fracking Update →
Even with this information, people are still willing to let an oil company come in and shoot chemicals into the ground as a method of breaking the earth to release gas & oil?   And why doesn't Ohio require full disclosure of the chemicals that are being used???   I have a gut feeling that this fracking debate will not end well…
3 tags
Sucks to your ass-mar!
It's my first slow afternoon in weeks (although it feels like months).  I have a couple of shop drawings to review, but really just feel like taking a nap under the desk, Costanza style.  Doesn't help that the cold weather decided to show up at the exact same time as the blower in the heat pump of the office decided to go out, so it's been crazy cold in the office all week.  I...
3 tags
Falling behind
So, I know you've been breathlessly awaiting my next entry in my blog and I've let you down the last few weeks (has it been months?). Wait. That would imply that I have regular readers. And I'm not sure I do. If I do have regular readers, thank you for taking the time to see my voice. I started this blog to document my progress toward reaching my goal of becoming a fully...
Yay!
So, in addition to today being my youngest son's fourth birthday, congratulations are in order: my sister and brother-in-law welcomed their first child (and my first niece) Hadley Jeanne into the world this afternoon!  Can't wait to go meet the new addition to our family.   Now I guess I have to follow through on the promise I made to my sister that if she had a girl, I was buying her...
1 tag
What's Privacy?
If you really want privacy, how do you ensure that?  My answer would be that you can never truly have it.  Privacy is something that is hard to define - to one person, privacy is thinking that only they know ATM pin code, so they don't tell anyone what it is - not even a spouse; to someone else privacy may mean they can sunbathe without their neighbors ogling them, so they put up a...
4 tags
2 tags
September 11, 2001
I remember hearing on the radio, while on my way into work (woke up late that morning) that a plane had crashed into one of the World Trade Center towers and that there was a fire.  I remember thinking, without knowing the scope of the damage and the way the DJ was talking about it, that it must have been a small plane and an accident.  After all, until that point in my life, I didn't think...
4 tags
I need a 'like' button right now... →
6 tags
"We have, in short, arrived in Looking Glass world where no one believes anything..."
– Market Crash: Wall Street's Credibility Gap Causes Freak-Outs - The Daily Beast (via moneyisnotimportant) I like the analogy…
2 tags
Paraphrasing Lays chips: "Betcha can't [read] just...
I got my love of reading from my mom - she always has a book that she's reading.  I used to read a lot.  That is, when I had time for it.  In the past five or six years, I haven't had as much time to just sit and enjoy a book as I would like.  However, before college, I used to read like books were going out of style.  (Side note, little did I know back then that books were going out...
3 tags
The earthquake and architecture →
In the US, except on the west coast, I don't think the general public takes seismic design as seriously as architects & engineers do (and are sort of forced to by code).  We don't get shakers like we did on Tuesday all the time, so I think most people think that's a west coast problem… but it's probably not a bad idea to design for both extreme wind and seismic...
3 tags
Summer's [almost] over
Tuesday will mark the official (ok, only officially in my household) ending of summer.  My kids are heading back to school, and that's got me reflecting on things.  Summer had a good run - we took the kids to Disney World for the first time (my first time too); they had adventures with their grandparents, and the boys just generally had fun this summer - I hope.   I think they had...
6 tags
4 tags
A glimpse into the future
Twenty years from now, I'll be 51 years old.  I'll have three kids in their mid-twenties (one will be almost 30!).  Beyond that, I know nothing else.  It's hard to look to the future and try to predict what will happen.  I gave up on that a while ago.  Twenty years ago, I was 11.  I had no idea then what I would be doing now, but I knew then that I wanted to be an architect,...
Progress
Today was one more step toward my goal of becoming a licensed architect. I sent in all the necessary information for the application to begin my exams yesterday. I got the notice today from the state of Ohio that they received my application and I would hear back when they receive my transcripts and my record from NCARB… Almost there!
3 tags
The Stock Market
So I mentioned in my last post that I didn't like that our financial futures are all tied (directly or indirectly) to this foolish game we call the stock market.   On Twitter, I follow Jim Cramer (@jimcramer) - you know, the "Mad Money" guy.  Not because I play the stock market, but because I've come to believe that he can give an honest assessment of what is actually...
Life is a stair stepper...
Do you ever feel like you're constantly climbing stairs and not getting anywhere?  Like you're on the stair stepper machine at the gym? (I hate that thing). Lately, I've kind of felt like I'm stuck in an M.C. Escher drawing when it comes to my career…  Image found at emma557.blogspot.com I feel like I'm ascending the stairs of the profession of...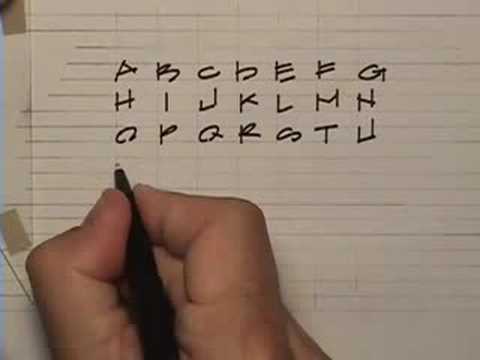 Are you "Fracking" kidding me? →
It's been a few weeks since I read this, but I keep thinking about it… Ohio's Senate has approved a type of drilling for oil/natural gas called "hydraulic fracturing" (fracking) in the State parks and other public places.  It's a process where chemical laced water is forced deep into the shale of the earth's crust to try to break it up (fracture it) and...
My grandma passed away early this morning. Sad for all of us left to think about her, but at the same time, I'm glad she gets to be reunited with Boppa up there in heaven.
Scioto Mile opens →
I love to see this much activity downtown!  Within the last couple months, two significant parks have had grand openings, providing much needed public greenspace downtown.  I hope that people continue to utilize these amenities well into the future, giving the downtown area a chance to revitalize itself.